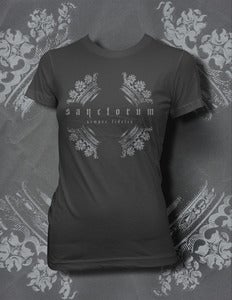 £

7.00
New for 2011!
Sizes available: XS, Small, Medium, Large
We ship all purchased items as standard delivery as soon as possible. Half price postage available when brought with another item.
Returns Policy
We are unable to accept returns unless you have received the wrong item or size.
We do offer an exchange in the unlikely event that your item is damaged or faulty.
Any questions? Contact theband@sanctorum.co.uk