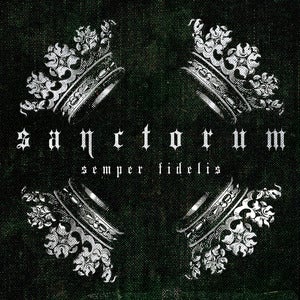 £

8.00
Release Date: 21st March 2011
Sanctorum's third full length studio album.
Track listing:
1. Semper Fidelis
2. Rise Of The Underdog
3. Severed
4. For Our Sins
5. Paradigm
6. Empty Glass
7. Son Of Perdition
8. All We Are
9. Dying Breed
10. Cast Aside
11. Thorn In My Side
12. Burn Away
13. Crown Of Scars
Produced by Sanctorum and Nathan Wacey
Engineered and Mastered by Nathan Wacey at Long Track Studios
Mixed by Danny B at HVR Studios
Artwork by Aaron Sly and Dan Sly
We ship all purchased items as standard delivery as soon as possible. Half price postage available when brought with another item.
Returns Policy
We are unable to accept returns unless you have received the wrong item or size.
We do offer an exchange in the unlikely event that your item is damaged or faulty.
Any questions? Contact theband@sanctorum.co.uk